Webinars
Product Development Metrics For Manufacturers: Measuring Your Productivity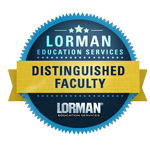 Benchmarking, Performance Metrics, Measures, KPIs ...
August 12, 2009
Description: This presentation is geared to folks in manufacturing and high tech operations and production
functions to provide an orientation about what R&D and product development are doing to measure their organization.
R&D and product development organizations are behind transaction processing and operations functions in their understanding of measurement and its place in the organization. Six Sigma and Lean initiatives have facilitated great improvements in corporations without significantly benefiting most marketing, R&D and product development organizations. Inventive professionals resist measurement citing that it reduces innovation and invention. R&D and product development measurement practices have not changed significantly over the past 30 years, while other business functions have undergone transformations.
Globalization, business alliances and the need for improved organic innovation to gain strategic advantage are driving significant changes in measurement practices for innovative functions. Improvements in the science of management of these activities are on the fast track. Some emergent techniques of a few years ago are now clear trends. Intellectual property, for example, will rise greatly in its importance in the coming decade. This teleconference will provide you with a state of practice snapshot. The key metrics that are likely to pass the test of time will be identified. Current corporate R&D metrics practices will be benchmarked, along with the most frequently used metrics for R&D and product development. A framework that delivers a comprehensive metrics solution that most companies can figure out how to implement without outside assistance will be explained to conclude the teleconference.
I. Evolution of Product Development Process and Metrics
A. Time Line 1970-2010
B. Best Practice Process Design
C. Emergent Early Stage Advanced Development Process Designs
II. Top R&D Product Development Metrics Used in Industry
A. Top 10 Measures
B. Top Innovativeness Measures
C.Top Productivity Measures
III. Emergent R&D Product Development Results and Productivity Metrics
A. Return on Innovation
B. Research and Development Effectiveness Index
C.NPV Efficiency
D. Patent Diffusion
E. Price Premium
F. Several More
IV. Number of Metrics Governing Corporations and R&D Organizations
A. Corporate Metrics Sets
B. R&D Metrics Sets
C.Degree of Strategic Linkage Between R&D Product Development and Corporation Metrics
V. Linked Metrics Portfolio
A. Framework Spanning Organization Levels, Roll-Up Lower Levels to Get Overall Performance
B. Sets of Metrics for Projects
C.Sets of Metrics for Functional and Technical Disciplines
D. Overall Metrics Portfolio
VI. Conclusion
A. U.S. Government Statistic for R&D's Contribution to United States Overall Productivity
PURCHASE SLIDE DECK FROM GGI: Product Development Metrics for Manufacturers
This webinar is no longer available for purchase through the Lorman website. If you would like to purchase the slide deck, please visit the Technical Papers Section of our store and look for product T77.