"Applying the foundation for growth through accurate tracking ." -David Disberger, Director, Engineering, AGCO Corporation

"Good framework, Good overview. "

-Jacob Lee, Director, Planning and technical Services, Amgen Inc.

"This Summit provided the discussions and framework to clearly bring R&D metrics into focus. "

-Timothy Fullmer, Sr. Director, Clinical PM, AstraZeneca Pharmaceuticals LP

"Excellent insight into how to frame the metrics and drive the right behavior. "

-Adam Bubonovich, Senior Finance Manager, Boston Scientific Corporation

"Got a great deal I could use out of the workshop."

-Clement Buschmann, VP, IT Service Management, Commerce Bank

"Good overview of state of practice. "

-Chet Gapinski, VP, Engineering, Crossbeam Systems Inc.

"Brought clarity to my thinking on NPD and learned what others are doing. "

-Laks Srinivasan, Sr. Director, Innovation Management, Fair Isaac Corp.

"I like the framework concept."

-John Gudmundson, VP, Quality, Fortinet Inc.

"Great class for understand best practice in implementig R&D metrics. "

-Thomas Senn, Office of the CTO, Special Projects, GretagMacbeth AG

"As COO, this will help me coach and mentor our product development team to the next level. "

-Andrew Damico, COO, Intralinks Inc.

"Extremely enlightening, very practical and ahead of the curve. That's where we strive to be!."

-Leyla Capitelli, Associate Director & Functional Coordinator, Johnson & Johnson

"For a 3 day Summit -- a wonderful list of tools, ideas and practical examples to help in a R&D environment ."

-Stephen Giles, Director, Strategy & Performance, McAfee

"Very good content. "

-Richard Levy, VP, Engineering, Mitratech Holding Inc.

"Excellent workshop, a lot of information ."

-Bob Davis, Director, NCR Corporation

"The workshop created a great forum for discussion and insight into many cross industry thought processes. "

-Megan Rabalis, Marketing Director, Newpark Mats & Integrated Services

"Very well rounded amount of information. Speaker very knowledgeable ."

-Matthew Elefant, President, Origin Digital

"Very informative. Diversity of the group and interactions were extremely valuable ."

-Shaghig Palanjian, VP, WW Technology Implementation, PAREXEL International

"Most companies share similar issues related to new product development, the workshop allowed for meaninful and dynamic dialoge ."

-Kenneth Kaminski, Director, Integrated Commercialization, Schering-Plough Consumer HealthCare

"This is a great crash course on metrics, and has sparked many insights into how to run my group, or any company."

-William Shambley, Director, Materials R&D, Z Corporation

"This workshop provided a unique opportunity to explore the often overlooked significance of identifying and applying metrics to development processes and how these metrics directly lead to an increase in product performance at lower cost & greater market share ."

-Brian Hill, VP, Product Development Zebra Imaging Inc.
Summit Faculty
Bradford L. Goldense, NPDP, CMfgE, CPIM, CCP [seminar leader]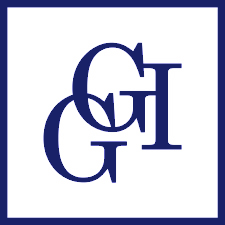 is Founder and CEO of Goldense Group, Inc. [GGI], a twenty two-six old Needham Massachusetts consulting and education firm concentrating in advanced business and technology management practices for line management functions. Mr. Goldense has consulted to over 150 of the Fortune 1000 and has worked on productivity improvement and automation projects in over 400 manufacturing locations in North and South America, Europe, and the Middle East. Abbott Laboratories, Bayer, S.C. Johnson, Ford, General Motors, John Deere, Phillips, Carrier, Molex, United Technologies, Bose, and Shure are representative among GGI's clients. Mr. Goldense is an internationally recognized expert on both rapid product development and R&D metrics. Brad has been an invited guest on Alexander Haig's World Business Review, and has appeared on PBS The Business & Technology Network, and on CNBC, and has authored or been quoted in over 150 articles in industry trade press. Brad is the Worldwide President of the Society of Concurrent Product Development [SCPD], and on the Worldwide Board of Directors for the American Society of Engineering Management [ASME]. View a more complete biography on GGI Staff page.
John R. (Dick) Power, PMP, CFP [instructor]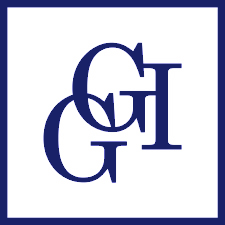 is Director of Executive Education at GGI. Mr. Power has been practicing in the advanced and new product development and production areas for over 30 years. He is highly experienced in project management of large and complex high technology products from Initial phases through production, distribution and sustaining support. As a US Army Signal Corps Officer, retiring as a Colonel in 1992, he was a leader in acquisition of electronic systems. More recently, Dick worked at GTE (before its merger with Bell Atlantic to form Verizon) as Director of Total Quality for the Government Systems Group and later as Corporate-wide program manager for information security. View a more complete biography on GGI Staff page.
Donald M. Stewart [instructor]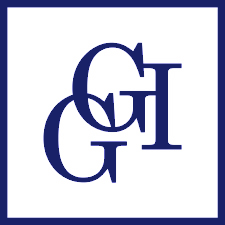 has been practicing in the marketing and new-product business strategy areas for the past thirty-five years, and in the concurrent engineering area for the past fifteen years. Mr. Stewart worked for twenty years with Teradyne, Inc. Teradyne is the leading U.S. designer and manufacturer of semiconductor test systems. Don held a variety of positions at Teradyne including product manager, sales manager, sales engineer, and market support engineer. Mr. Stewart holds a BS degree in Electrical Engineering from MIT, and an MBA degree from Harvard Business School. View a more complete biography on GGI Staff page.

A block of rooms have been reserved for this conference. Hotel reservations must be made by July 20th, 2007 to ensure availability. GGI's block of rooms will be released back to the hotel after this date.
All 3 seminars are represented in a single brochure for the Metrics Summit. The brochure includes a brief description of each seminar. Discounts are available for Teams with 3 or more people registering from the same company.
All three seminar agendas are portrayed in a single document for a quick read.
In the event your plans change after you register, GGI will give you a 100% refund through end-of-business EDT December 28th, 2007. Please note that a 5% credit processing fee will be deducted from your refund if you do choose to cancel.