"Fantastic and I look forward to implementing what I learned to improve my company's success rate. Very different from other product leaders courses, actually measures projects in a tangible way."

-Kevin Luebke, Project Manager, R & D Operations, Abbott Animal Health

"Raised the thinking process a notch or two. This was a great overview of management science trends as applied to product development, was very thought provoking and is useful in all industries."

-Richard Newton, Director, Alcon Laboratories Inc

"Instructor os very well informed. The course provided a strong foundation for our own R&D metrics initiative."

-David Hodgson, SVP, Process & Quality, CA

"Good set of tools."

-Peggy Van De Plassche, Financial Analyst Manager, Solns. Mgt CGI

"The workshop brought clarity to all levels of metrics including creation, value and outcomes."

-Craig Krumbhaar, Director of Software Development, Eclipsys Corporation

"An eyeopener."

-Paul Linstrom, Senior Program Manager, Hospira, Inc.

"Comprehensive and complete summary of available tools (metrics) for R&D and NPD. Statistical and industrial reference data offered."

-Alex Kindt, Director, Engineering, IDEX Corporation

"Great experience & tool set. Very application/results orientated."

-Mark Daniels, Director, Engineering, IDEX Corporation

"Great way to collaborate with other companies seeking to improve performance"

-Rick Mantz, VP, Engineering, iDirect

"The Metric Summit was informative and actionalble for us. We came as a cross-functional team of five with the intent of creating metrics for R&D in our company. The concept of a metrics portfolio and its nested structure of rollups from project level to corporate level was new to us. We left with a first pass at a complete metrics portfolio and are in the process of finalizing it now. "

-Steve DeFuria, VP, Product Development, Line 6

"Learned way more than expected."

-Robert McKean, VP, Engineering, Line 6

"Very informative, a lot to take in."

-Marcus Ryle, SVP, R&D, Line 6

"Provided rationale and useful information for many metrics I've seen for years. Stimulated my thinking on application to my company. Pleasantly surprised that I was still learning and engaged on day 3."

-Roy Forsberg, Sr. Director, Program & Quality Mgt., Nuance Communications, Inc.

"Interesting and informative. Provides a good basis for implementation of a metrics program as well as the refinement of existing programs."

-Kevin Cook, VP, R&D, SemEquip Materials, Inc.

"Good metrics collection to pick up the bunch of metrics summarizing the best R&D organizations. Networking on this topic is also very valuable."

-Bernard Charbonnier, GM, R&D, SYSTAR SA

"Useful experience in both information shared by the leader as well as the participants. Very professional leader."

-Daniel Stoll, VP, Products, SYSTAR SA

"Thought provoking. A deep dive into research and product development metrics."

-Peter Jackson, Chief Engineer, Thomson Corporation

"A one stop place to get a glimpse of the current trends in product development metrics as well as share in real time what others deploy and how it helps to achieve excellence in product development."

-Maneesh Mishra, Research Lead, UTSTARCOM, Inc.

"Excellent overview and appropriate depth of discussion of relevant metrics. GGI provides current and forward thinking insights into application of product development metrics to optimize innovation and R&D spending. The facilitators are extremely qualified and respectful in addressing questions and building a dialogue."

-Beverly Stafford, Director, Global Service Quality, Halliburton
Summit Faculty
Bradford L. Goldense, NPDP, CMfgE, CPIM, CCP [seminar leader]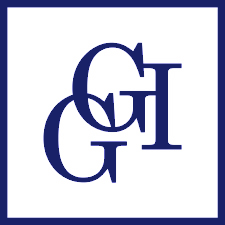 is Founder and CEO of Goldense Group, Inc. [GGI], a twenty two-six old Needham Massachusetts consulting and education firm concentrating in advanced business and technology management practices for line management functions. Mr. Goldense has consulted to over 150 of the Fortune 1000 and has worked on productivity improvement and automation projects in over 400 manufacturing locations in North and South America, Europe, and the Middle East. Abbott Laboratories, Bayer, S.C. Johnson, Ford, General Motors, John Deere, Phillips, Carrier, Molex, United Technologies, Bose, and Shure are representative among GGI's clients. Mr. Goldense is an internationally recognized expert on both rapid product development and R&D metrics. Brad has been an invited guest on Alexander Haig's World Business Review, and has appeared on PBS The Business & Technology Network, and on CNBC, and has authored or been quoted in over 150 articles in industry trade press. Brad is the Worldwide President of the Society of Concurrent Product Development [SCPD], and on the Worldwide Board of Directors for the American Society of Engineering Management [ASME]. View a more complete biography on GGI Staff page.
John R. (Dick) Power, PMP, CFP [instructor]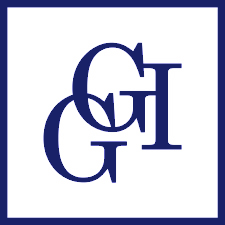 is Director of Executive Education at GGI. Mr. Power has been practicing in the advanced and new product development and production areas for over 30 years. He is highly experienced in project management of large and complex high technology products from Initial phases through production, distribution and sustaining support. As a US Army Signal Corps Officer, retiring as a Colonel in 1992, he was a leader in acquisition of electronic systems. More recently, Dick worked at GTE (before its merger with Bell Atlantic to form Verizon) as Director of Total Quality for the Government Systems Group and later as Corporate-wide program manager for information security. View a more complete biography on GGI Staff page.
Donald M. Stewart [instructor]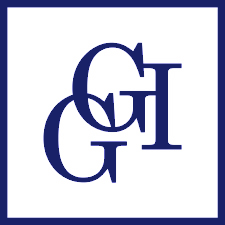 has been practicing in the marketing and new-product business strategy areas for the past thirty-five years, and in the concurrent engineering area for the past fifteen years. Mr. Stewart worked for twenty years with Teradyne, Inc. Teradyne is the leading U.S. designer and manufacturer of semiconductor test systems. Don held a variety of positions at Teradyne including product manager, sales manager, sales engineer, and market support engineer. Mr. Stewart holds a BS degree in Electrical Engineering from MIT, and an MBA degree from Harvard Business School. View a more complete biography on GGI Staff page.

A block of rooms have been reserved for this conference. Hotel reservations must be made by July 20th, 2007 to ensure availability. GGI's block of rooms will be released back to the hotel after this date.
All 3 seminars are represented in a single brochure for the Metrics Summit. The brochure includes a brief description of each seminar. Discounts are available for Teams with 3 or more people registering from the same company.
All three seminar agendas are portrayed in a single document for a quick read.
In the event your plans change after you register, GGI will give you a 100% refund through end-of-business EDT July 20th, 2007. Please note that a 5% credit processing fee will be deducted from your refund if you do choose to cancel.