GGI Legacy Site

We have a new look. Please see our new home page.


8th R&D-Product Development Metrics Summit
This Summit has already been held. Please visit our current Metrics Summit.

Three Seminars
Seminar Dates
| | | |
| --- | --- | --- |
| MPD II | Tuesday June 17, 2008 | 9:00AM - 5PM |
| PPRD (AM) + PDMP (PM) | Wednesday June 18, 2008 | 8:30AM - 5PM |
| PDMP | Thursday June 19, 2008 | 8:30AM - 4PM |
Testimonials By Prior Metrics Summit Attendees

Additional testimonials may be found here.
"Excellent mind-expanding presentation."
-Anne Leventry, EVP, Research and Development, Ball Horticultural Company


"Very interesting. The summit leader is well prepared and caught the group's attention from the beginning."

-Carlos Molina, Business Manager, Ball Horticultural Compnay

"It's obvious that the company, (GGI) has amassed an incredible knowledge base on metrics for corporate R&D. The format of the seminar with interaction with other companies is an excellent vehicle for learning and building a solid metrics starting point. "

-Art Rofano, Senior Manager, Quality Assurance, BEA Systems, Inc.

"Great material with immediate applicability."

-Matt Waninger, VP, Product Development, Cook Medical

"I enjoyed the workshop. It provided me with the guidance and tools to establish R&D metrics in our company ."

-Andrey Livchak, CTO, Halton Group Americas

"It was a valuable and intensive workshop that shed light on metrics and the science of management."

-Darren Kahan, Senior Manager, SOftware Engineering, Hotwire.com

"Come to the workshop with co-workers so you can work on a list of metrics that are suitable for your organization."

-Ellen Coppola, Director, Program Management, Qualcomm Inc.

"Great opportunity to learn the best in class R&D metrics applicable to my company and compare with different types of companies."

-Matt Toth, Director, Engineering, Scientific Atlanta, a Cisco Company

"I will definetly have a better sense about metrics for my organization after this semiar."

-Fred Nikolac, VP, Engineering, Sunrise Telecom

"At was a good learning experience. My company is just beginning to formalize their metrics process and this Summit was a great start. As a result, I have the resources I need."

-Mike Francis, Manager, Information Technology, USA Funds

"Great workshop and lots of information presented in 3 days. Market-leading knowledge transfer from GGI. "

-Roger Hofmann, Financial Analyst, Qualcomm Inc,

"It was valuable."

-Sean Peterson, Manager, Engineering, Central Research Labs

"It clarified some ideas and gave me a direction on what to do next. It was well worth the time. "

-Gert Burkhardt, VP, R&D, George Fischer Signet, LLC

"Opens your mind to new concepts."

-Diego Santoro, Manager, Program Managment - Latin America, Stiefel Laboratories

"The course work proved quite valuable and provided our team with new ideas on how to measure and report product development processes and results in our organization. I would highly reccommend the Summit to anyone who is responsible for innovation and product development processes in their own organization."

-Matt Kramer, Research Director, Ball Horticultural Compnay


"Great opportunity for a collaborative team to work together on metrics for our specific situation."

Marjorie Baird, Senior Manager Finance, Qualcomm Inc.
Summit Faculty
Bradford L. Goldense, NPDP, CMfgE, CPIM, CCP [seminar leader]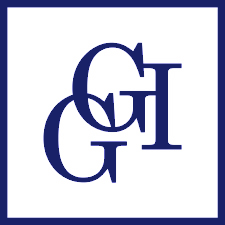 is Founder and CEO of Goldense Group, Inc. [GGI], a twenty two-six old Needham Massachusetts consulting and education firm concentrating in advanced business and technology management practices for line management functions. Mr. Goldense has consulted to over 150 of the Fortune 1000 and has worked on productivity improvement and automation projects in over 400 manufacturing locations in North and South America, Europe, and the Middle East. Abbott Laboratories, Bayer, S.C. Johnson, Ford, General Motors, John Deere, Phillips, Carrier, Molex, United Technologies, Bose, and Shure are representative among GGI's clients. Mr. Goldense is an internationally recognized expert on both rapid product development and R&D metrics. Brad has been an invited guest on Alexander Haig's World Business Review, and has appeared on PBS The Business & Technology Network, and on CNBC, and has authored or been quoted in over 150 articles in industry trade press. Brad is the Worldwide President of the Society of Concurrent Product Development [SCPD], and on the Worldwide Board of Directors for the American Society of Engineering Management [ASME]. View a more complete biography on GGI Staff page.
John R. (Dick) Power, PMP, CFP [instructor]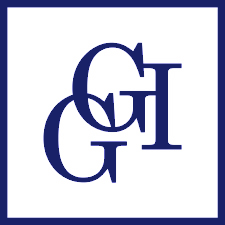 is Director of Executive Education at GGI. Mr. Power has been practicing in the advanced and new product development and production areas for over 30 years. He is highly experienced in project management of large and complex high technology products from Initial phases through production, distribution and sustaining support. As a US Army Signal Corps Officer, retiring as a Colonel in 1992, he was a leader in acquisition of electronic systems. More recently, Dick worked at GTE (before its merger with Bell Atlantic to form Verizon) as Director of Total Quality for the Government Systems Group and later as Corporate-wide program manager for information security. View a more complete biography on GGI Staff page.
Paul A. Szulewski, PMP,[instructor]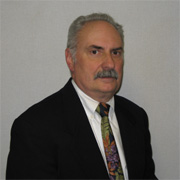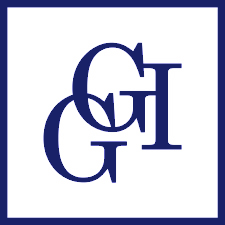 is a Managing Associate at GGI with responsibility for primary research and new product development consulting. Paul's past experience spans academic and government sponsored research in software metrics, systems and software development for military and space applications, commercial hardware development, commercial hardware production and manufacturing, business unit operations management, ISO and business process assessment, process documentation, process improvement, corporate acquisitions assimilation, internal training, and customer support. He has spoken at several major software engineering conferences on the topic of software metrics, and has had his work published in conference proceedings, military handbooks, journals, and textbooks.

Summit Location
The seminar will be held at the Four Points Sheraton in Norwood, Massachusetts. The Four Points/Norwood is equidistant between Boston and Providence on major U.S. Route 1. One can fly into either Logan Airport in Massachusetts or T.F. Green Airport in Rhode Island, each about a 45 minute ride. (Less expensive airfares are potentially possible through T.F. Green Airport, as well as less traffic congestion en route.) There are several fine restaurants within walking distance, more within a short hotel shuttle ride. A major attraction of this hotel is its food. The General Manager is a former chef and the head chef is a name in the Northeast. "One Bistro," at the Four Points/Norwood, is a locally renowned restaurant and nighttime hotspot. One of New England's largest brand name discount shopping malls is just a short ride south on Route 1.
A block of rooms have been reserved for this conference. Hotel reservations must be made by May 16, 2008 to ensure availability. GGI's block of rooms will be released back to the hotel after this date.
Summit Brochure
All 3 seminars are represented in a single brochure for the Metrics Summit. The brochure includes a brief description of each seminar. A discount of $254 per person is available for Teams with 3 or more people registering from the same company.
Summit At-A-Glance
All three seminar agendas are portrayed in a single document for a quick read.
Register
This Summit has already been held. Please visit our current Metrics Summit.
In the event your plans change after you register, GGI will give you a 100% refund through end-of-business EDT May 18, 2008. Please note that a 5% credit processing fee will be deducted from your refund if you do choose to cancel.
Note: Currently, The Wisdom iStore cannot distinguish between services and physical products for sale. If you type in 'MA' as your state in the Shipping Information, the system will automatically add a 5% tax onto your total. The Metrics Summit is a service. When we settle your transaction, we will credit the sales tax added and you will not be charged a sales tax. We will not charge sales tax on services.